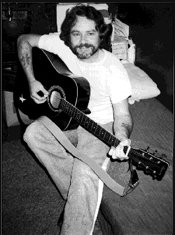 Dewayne has lost 21 years that cannot be replaced.
History:
My brother, Ralph Dewayne Brock, a Tennessee native, was wrongfully convicted of First Degree Murder in 1983.
He proceeded "in forma pauperis" with appeals to clear his name but his efforts were in vain.
---
Here Are the Facts:
His conviction comes as a result of Tennessee prosecutors using known perjured testimony; suppression of evidence of his innocence; falsification of evidence and a deal made with a witness in exchange for her testimony.
---
The Injustice Thickens:
Two men eventually came forward and confessed to the murder. Both have made attempts to advise the trial court of Dewayne's innocence. By confessing these men were given shorter sentences and WERE RELEASED YEARS AGO. Dewayne is in possession of their affidavits which state that he was not at the scene of the crime and that he was not a participant in the victim's death.
BECAUSE HE WAS CONVICTED IN THE STATE OF TENNESSEE, UNDER TENNESSEE STATE LAW, DEWAYNE WAS NOT ELIGIBLE FOR PAROLE UNTIL (WITH GOOD BEHAVIOUR) 20+ YEARS OF HIS SENTENCE WAS SERVED!
---
Perjury and Falsified Evidence:
The testimony and other evidence used to convict Dewayne was deemed as circumstantial by the prosecutors' themselves. In 1992, ten years after his arrest, he uncovered evidence retrieved from police files which revealed that two state witnesses had in fact committed perjury at trial, that state prosecutors committed perjury at his trial and that certain evidence had been falsified. Dewayne is in possession on all the documented evidence and prior inconsistent statements.
---
More proof:
It should be noted that at no time during his trial, did anyone say that there were three men at the crime scene on the night of the murder. In fact, investigators only recovered two sets of fingerprints: those belonging to the two men that have confessed. Furthermore; Dewayne presented three alibi witnesses, and he has an affidavit from Dr. Steven Savage, psychologist hired by the State of Tennessee, stating that in his professional opinion Dewayne was not a participant in the victim's death, nor present at the crime scene.
---
Thanks AGAIN so much to each and every one of you for all of your visits, cards, letters, email and most of all for your prayers.
--Dewayne's Family
---
This site is proud to be a member of the following: